Are you unsure about how to eat to eat when you have diabetes?  It can be even more confusing when you have separate issues you are also concerned about–like losing weight, and reducing your risk for heart attack and stroke.  Nutrition Therapy is the answer.
Many people want to do all they can with their diet to be healthy and take less medicine.  They hear these quick key phrases, like "don't eat anything white", or "cut back on sugar", but that's not enough to know what to actually eat to be healthy.
Even when people have good intentions to improve their way of eating, the stumbling block occurs when you go it alone and without all the information needed, not to mention not having a support person there to guide you.
Nutrition counseling and diabetes education can help get you back on the healthy road of life.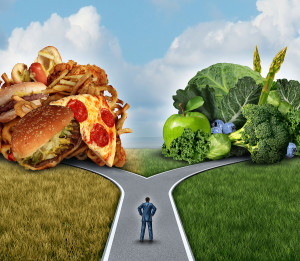 I work with people who have diabetes and pre-diabetes and need a road map and someone to listen and show them the way.

Personalized Nutrition Counseling

Nutrition Therapy 
This is an individual appointment that starts with the question "What do you need help with?"  I will ask questions to determine what is important to you, what  your preferences are, as well as information about your health problems.   Sessions are individualized but usually include:
nutrition assessment
diabetes nutrition education
goal setting
strategies for achieving goals
nutrition plan of action
You will leave with:
a personalized plan specific to your goals based on and what you are willing and able to do.  We'll work together to find achievable, sensible solutions. 
Follow up appointments are available and recommended so that we can evaluate progress, tweak the plan, and make sure you are reaching your optimal results.
Insurance Coverage
Medical Nutrition Therapy is covered by Medicare for people with diabetes and I am a FL Medicare Provider.
It is sometimes covered by other insurance plans.  I can help you with what questions to ask when you call about your plan.  If your insurance company covers the service, I will provide paperwork for you to submit to your insurance company for possible reimbursement.
Contact me to ask questions or to find out if we're a good fit for each other.